ANALYTICAL ESSAY
BECOME PROFESSIONAL AT ANALYTICAL ESSAY WRITING
An analytical essay isn't a summary. Though this may seem obvious in theory, it's more difficult in practice. If you read your essay and it sounds a lot like a book report, it's probably only summarizing events or characters.One way to figure out if you're summarizing instead of analyzing is to look at your support. Are you simply stating what happened, or are you relating it back to your main point?
Okay, so what is an analytical essay, exactly?
Usually, it's writing that has a more narrowed focus than a summary. Analytical essays usually concentrate on how the book or poem was written—for example, how certain themes present themselves in the story, or how the use of metaphor brings a certain meaning to a poem.
Introduction of Your Analytical Essay Outline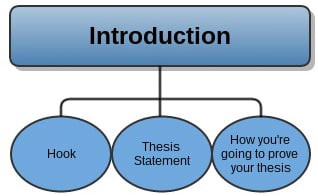 The purpose of your introduction is to get the reader interested in your analysis. The introduction should include at least three things—a hook, your thesis statement, and a sentence or two describing how you intend to prove your thesis statement.
1. You gotta hook 'em from the start.
The first part of your introduction should draw the reader in. This is called the hook.
The hook should be interesting or surprising. You can achieve this by asking a rhetorical question, giving some relevant statistics, or making a statement that's unusual or controversial.
For my Harry Potter example, I might say, "Since the publication of the first book in the Harry Potter series, Harry Potter and the Philosopher's Stone, some Christian groups have attacked the books for promoting witchcraft. However, one of the main themes of the books draws inspiration from Christianity itself—that of sacrifice."
Okay, so that's two sentences. But it's got a little bit of controversy and relates to what the rest of the essay will discuss.
2. Get to the good stuff—write a killer thesis statement.
Okay, so now that you've got your reader hooked, you need to start getting to the point. This is where the thesis statement comes in.
My thesis might be, "The theme of sacrifice is prevalent throughout the series and is embodied as sacrifice for the greater good, sacrifice for an ultimate gain, and sacrifice to keep a promise."
3. It's time to back up your thesis.
Let the reader know how you're going to prove your claim.
For my example, I would let the reader know that I intend to analyze the instances of Harry's "death," Voldemort's sacrifice of his soul in exchange for immortality, and how Snape sacrifices in order to honor a promise made to Lily Potter.
These points will be the building blocks of the body paragraphs.